---
Study the theories, experimentation and engineering that form the basis for the design and use of computers.
Computer scientists work in almost every industry because computing is the glue that holds much of contemporary science, technology, commerce and entertainment together.
With a computer science degree, you can pursue a wide spectrum of roles – you could develop software, applications or websites. You could design, maintain or protect computer systems. Or you could focus on data – how to store, organize and derive value from it.
Department of Computer and Information Science
201 Weir Hall
University, MS  38677
(662) 915-7396
dept@cs.olemiss.edu

Slide
FedEx Corp. Expands Strategic Partnership with University
Thanks to FedEx funding, the computer and information science department will expand its research and education in data science – i.e., extracting meaningful insights from massive amounts of data. FedEx support will help enable a dedicated degree program in data science, along with financial assistance to attract first-rate faculty and students to the program.
Slide
Tutoring is free to all CS majors and anyone enrolled in a CS course.
No appointment needed. Located in Weir 234, except Monday 2-4pm is in Weir 225.
Tutors:
Ashish Dhaka – Mon/Wed 9 – 11:50a.m. & 3 – 4:50p.m.; Tue 9 – 10:50a.m. & 4 – 4:50p.m.
Robert Tonos – Mon 11 – 1:00p.m. & 2 – 4:00p.m.; Wed 2 – 4:00p.m.; Fri 11 – 1:00p.m.
Slide
CS Faculty Search Underway
The Department of Computer and Information Science in the School of Engineering at the University of Mississippi invites applications for a tenure-track faculty position at the Assistant (or Associate) Professor level. Applicants must hold a Ph.D. or equivalent in Computer Science or a closely related field by the time of appointment. In addition, applicants must be able to teach a range of undergraduate and graduate courses in computer science, contribute to the development of the Department's growing emphasis in computer security, conduct research in related areas, and supervise M.S. and Ph.D. students.
From the Desk of the Department Chair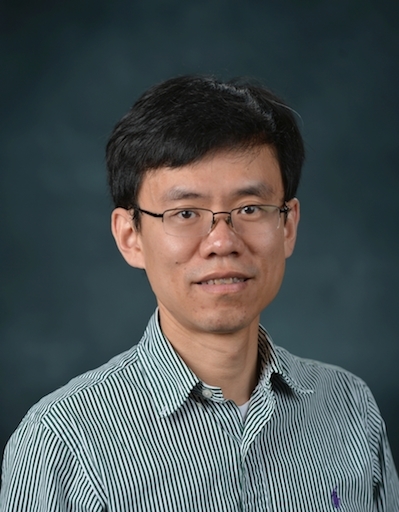 Welcome to the Department of Computer and Information Science at the University of Mississippi! We offer exciting and innovative undergraduate and graduate programs on the beautiful campus of the University of Mississippi in historic Oxford, Mississippi. Surrounded by beautiful tree-lined horizons and nestled in a valley in North Mississippi, we are breaking new ground in computer science education and research.
We have added new faculty members to our solid base of experienced faculty. We have also developed new courses on important topics such as web programming, mobile application development, immersive media, information visualization, system security and network security.
Additionally, beginning Fall 2020, we are very excited to offer two new undergraduate emphases for the BSCS program: Computer Security and Data Science.
Again, welcome to the Department, and we look forward to seeing you around campus!
–Dr. Yixin Chen, Professor and Chair
---
What you'll find at Ole Miss
Degree choice – with the more specialized Bachelor of Science degree, you'll take additional mathematics, science and computing courses. With a Bachelor of Arts, you get the core computer science principles and the flexibility to take courses compatible with a liberal arts degree.
New or enhanced courses – you'll keep up with innovations in cybersecurity, virtual reality, artificial intelligence, graphics, game development, web and mobile app development and more.
Community and competition – you can take part in our programming competitions, hackathons, esports activities and join our student chapter of the Association of Computing Machinery.